3 Best Cheap Party Holidays [Best Cheap Party Holiday Destinations]
Luke Iles – Uploaded 31.07.2023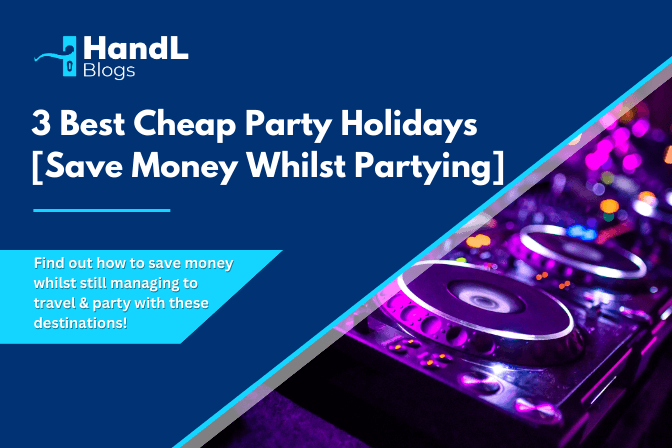 Save money on your next trip with these cheap party holidays
A party holiday is one of the best types of holidays that you can choose and is also one of the cheapest types of holidays too. However, it may not seem like it, by selecting the correct destination and planning an effective travel budget you can have a party holiday without having to break the bank!
So if you are planning to travel as a student with little money or looking for a low-budget clubbing holiday without spending lots of money, this guide will help provide you with a list of the best clubbing holiday destinations without forcing you to spend excessive amounts of money!
From cheap accommodation and cheap flights as a once-broke student looking to party and travel at every opportunity I got, this article will help you discover three of the best cheap party holiday locations so you can plan a party holiday without having to spend over your budget ensuring you have the best time on holiday whilst still having peace of mind that you will be able to afford your bills and rent next month when you are back home. If you are low on funds but still want to visit one of these low cost destinations, learn how to be able to afford a party holiday with our guide!
No matter whether you are old or young if you are looking for a party holiday for cheap, look no further than this list of 3 of the cheapest party holiday locations in the world. These destinations I can't recommend enough if you want a cheap location without having to spend over your budget and are some of the best for those who want a great time but without the cost.
One of the best ways to save money on your holiday is by choosing the best time to visit a location. Check out our blog on the best time to go on holiday and save even more money on your next party holiday.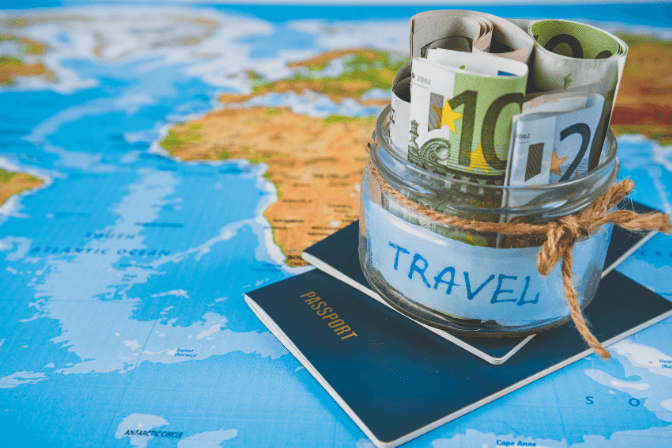 The three best cheap party holiday destinations
I have visited my fair share of party and clubbing holidays over the years and there have been some great destinations that have cost too much money and there have also been some bad destinations that were cheap.
You want to find the balance and with this list, I have provided you with three of the best cheap party holiday locations that I have visited myself. What makes these party destinations so great is that not only are they cheap, but they are also full of party and clubbing activities day and night that will keep you entertained for your entire holiday. Better yet they won't cost you a fortune either!
The three best cheap party holiday destinations include:
Ibiza, Spain
Prague, Czech Republic
Budapest, Hungary
Ibiza is an island located off the eastern coast of Spain in the Mediterranean Sea. Ibiza is known as the party capital of the world with some of the best party destinations on the island being San Antonio, Playa d'en Bossa and Ibiza Town where you can find world-famous nightclubs and a vibrant nightlife that is cheap and affordable.
Beach Party –

You can save money during the day by heading to one of Ibiza's many beautiful beaches. For example, you and your friends could visit Playa d'en Bossa Beach which is a famous beach in Ibiza. You can bring your own drinks and snacks to save money and just enjoy the beach vibes, blazing sun and music without any entrance fees to the beach.
Sunset Bar Hopping-

Start your evening by watching the sunset at Cafe Mambo, an iconic spot for its picturesque views of the Ibzia on the Sunset Strip in San Antonio. You can then begin your bar crawl by visiting various bars at happy hour helping you to save up to £40 on cheap cocktails rather than buying them at peak times later in the evening.
Ibiza Old Town Pub Crawl –

Explore the charming streets of Ibiza's Old Town and embark on a cheap pub crawl. There are plenty of budget-friendly bars offering delicious sangria and local beers at affordable prices. You can save up to £20 – £30 compared to more expensive areas and clubs on the island.
Flights – A return from the UK costs around £100 – £150 within the peak months from the start of June to the end of August. However, on certain dates, you can find flights for as cheap as £50. If you are vigilant and keep an eye out you can find some great deals.
Hotels – Hotels in Ibiza can cost around £65 – £80 a night at peak season near the Sunset Strip with a single bed, a swimming pool and self-catering. However, by using price comparison sites you can find accommodation for up to £25 a night if you do your research and don't mind downgrading to shared rooms.
Food – £10 – £15 for a one-course meal in a restaurant in Ibiza.
2. Prague, Czech Republic
Prague is the capital city of the Czech Republic and is situated in central Europe. It is known for its rich history, stunning architecture but also is known for being the party capital of the Czech Republic. It is one of the best affordable clubbing holidays in the world with some of the best party destinations including Old Town, Wenceslas Square and the Zizkov neighbourhood which host a variety of cheap clubs, bars and entertainment venues.
Riverfront Picnic –

Enjoy a budget-friendly party by having a picnic along the Vltava River in Prague. Grab some local Czech snacks and drinks from the local supermarket and find a cosy spot by the river to relax and socialize. This is a great way to pre-drink before heading out on the night, saving you money on drinks and food in a restaurant all whilst absorbing the incredible views of Prague.
Prague Pub Crawl – Prague is famous for its pub culture and you can join organized pub crawls that take part in the party city visiting multiple bars and pubs. These crawls can often come alongside discounts and free shots for the groups helping you to save around £20 – £30 on your night out. Plus it is a great way to meet new travellers and make friends whilst drinking in Prague.
Letna Park Gatherings –

Letna Park is an amazing green space that overlooks the city. Here, you can join locals and tourists for a party-like atmosphere in the city. People often bring their own drinks and snacks whilst enjoying the scenic views and is a great way to relax and save money whilst even making some new friends in the park.
Flights – A flight from London to Prague costs around £110 – £150 in peak season however you can find cheap flights that cost as little as £50 if you get flights during the shoulder season.
Hotels – The average price for a hotel room in Prague is around £25 – £40 per night.
Food – A standard meal in a restaurant in Prague costs around £10.
We rate Prague an 8.5/10.
Budapest is the capital city of Hungary and is located in central Europe on the banks of the Danube River. It is famous for its thermal baths, historical landmarks and also vibrant party atmosphere. It is one of the best cheap clubbing holidays in Europe with many party destinations in the city including the Jewish Quarters, District VII and the areas around the Danube Promenade where you will find plenty of bars, clubs and pubs which are very affordable.
Ruin Bars –

Budapest is famous for its ruin bars which are set up in abandoned buildings or courtyards. They have a lively party atmosphere and affordable drink prices depending on where you visit. Places like Szimpla Kert and INSTANT are great examples of places where you can enjoy a night out without having to pay for entrance fees and the drinks are reasonably priced.
Thermal Spa Party –

Budapest is also known for its relaxation and thermal baths and some of them offer exclusive party experiences that you should not miss out on. Places such as Szechenyi and Lukacs Baths shot special spa parties in the evenings. These thermal pool parties feature laser shows, live music and a fun vibe whilst you soak up the warm waters. Prices for tickets are around £15 – £20 however the experience is unlike anything you have ever done and I highly recommend it.
Danube River Boat Parties –

You can take a budget-friendly river cruise across the Danube River in Budapest. It is an amazing experience providing you with great views of Budapest's famous landmarks. Some companies provide free drinks at these boat parties and is a great way to make the most out of drinking whilst touring the famous attractions of Budapest. The prices range from around £20 – £25 however it is a worthwhile experience.
Flights – A flight from London to Budapest costs around £110 – £190 during peak season. In shoulder season you can find flights for as little as £60.
Hotels – The average price for a hotel room in Budapest is around £65 – £90 per night during peak season. However, you can find cheaper basic accommodation for around £40 per night.
Food – A standard meal in a restaurant costs around £8 – £10.
As a broke student that loved to travel and party, these three clubbing holidays were the best locations for someone who wanted to get away for a week in the summer but not spend a lot of money either. Depending on your travel planning, by visiting any of these clubbing holidays, you can find a location that is wont cost a lot of plane tickets, accommodation or party activities however you can make each experience as expensive or as cheap as you would like by doing your research and planning your travel budget accordingly.
Having participated in all three of these clubbing holidays it is fair to say that each are budget friendly but at the same time exhilarating and action-packed. From Ibiza's energetic nightlife, stunning beaches and iconic clubs it is a great budget party island with cheap flights and affordable accommodation.
Prague has a charming history and a great selection of clubs and bars that may surprise you as a budget party city. That being said the city is very affordable with cheap food, drinks and accommodation as well as affordable flights from the UK.
Budapest has a unique and trendy party atmosphere throughout the city with budget pubs, bars and nightclubs that are open throughout the night. The city's affordability alongside thermal baths and vibrant nightlife offers a fantastic mix of relaxation and party thrills.
As an avid traveller who has visited all three of these locations, it is clear to say that you will have a great time whilst saving a lot of money in the process. So go travel the world for cheap with these three affordable party holiday destinations!
Disclosure: Some links in this article may be affiliate links, which can provide compensation to HandL Blogs at no cost to you if you decide to purchase through these links. These are products we have personally used and stand behind. This site is not intended to provide financial advice and is for entertainment only. You can read our affiliate disclosure in our privacy policy.
 Disclosure: Some links in this article may be affiliate links, which can provide compensation to HandL Blogs at no cost to you if you decide to purchase through these links. These are products we have personally used and stand behind. This site is not intended to provide financial advice and is for entertainment only. You can read our affiliate disclosure in our privacy policy.