How To Afford A Party Holiday [The Ultimate Party Holiday Saving Guide]
Luke Iles – Uploaded 15.08.2023
How to save money for your next party holiday abroad
Going on holiday can be expensive, not to mention a party holiday which not only includes paying for the holiday itself but also the drinks, party activities and tickets on top of it too. Whether you are a student looking to party, a young adult or someone with a family and mortgage to pay for; finding the funds to be able to go on holiday is a luxury in itself.
However, if you are looking to visit some of the best party holiday destinations this summer and currently don't have the financial ability to be able to afford it just yet, by following this ultimate party holiday saving guide you can look to book your seat on that plane and be ready for a week full of dancing away in the sunshine.
If you are looking to go on holiday with friends, your family or a loved one by knowing how to plan a party holiday, you will be able to gauge the average price for the trip and therefore know how much you will have to save up in order to afford to visit these party holidays destinations.
As an avid traveller who has visited party holiday destinations all across the world, it is fair to say that it isn't cheap however with some practical planning and using some of the tips in this guide you can look to save money so you can afford your next summer party holiday.
5 best ways how to afford your next party holiday abroad
The best way how to afford your next party holiday abroad is by following the steps below:
Start saving
Cut unnecessary expenses
Plan your trip
Book cheap flights & accommodation
Sell unused items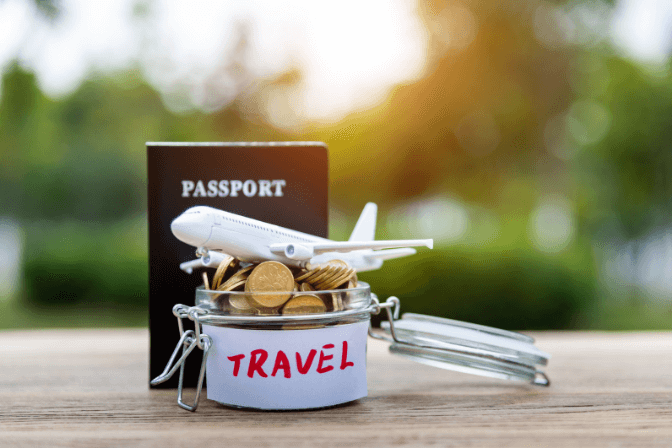 First things first, in order to be able to afford a party holiday you need to save money! No money means no holiday and if you can't save anything then the ugly truth is, you won't be going on that party holiday!
Planning your trip and saving go hand in hand and you won't be able to do one without the other. Starting to save for a party holiday involves setting a budget, identifying your expenses and finding ways to save up for that whilst still being able to live a comfortable normal life, paying the bills and ensuring everything is moving steadily.
Only save as much as you can afford to and always prioritise your bills over saving for a holiday! To save for a party holiday, work out how much you need to spend on the trip by doing your research first. Once you have identified this, work out how much you need to save each month. This means that the earlier you start saving, the more free disposable income you will have from each paycheck as you won't need to save as much each month.
Open a dedicated savings account, automate transfers and track your progress regularly, you should aim to save a set target each month so that when it comes to booking the holiday, you have more than enough to spend on everything from plane tickets to spending money.
2. Cut unnecessary expenses
Cutting out unnecessary luxuries in your life can be painful. I can't live without my cup of coffee every morning! That being said suffering the little bits of pain every day, can help you afford a big luxury item that will prove a lot more valuable than 100 cups of coffee, although it does pain me to say that!
Review your monthly spending habits and identify areas you can look to save money on. This money can then go towards being saved and spent on a party holiday. This way you can still spend money paying the bills and any extras and then go towards the holiday rather than little luxuries in your life, you don't really need.
Some areas for example can be:
Dining out:

Cook meals from home instead of eating in restaurants regularly.

Coffee & snacks:

Reduce spending on unnecessary luxuries such as snacks and coffee.

Shopping:

Avoid any impulse purchases and only buy the necessities.

Transportation:

Use public transport or carpool to save expenses on fuel.

Entertainment:

Cancel any unused subscriptions such as Netflix.
You can then redirect the money you save from these adjustments and save them into your dedicated savings account for your next party holiday.
At the end of the day, ensuring that you plan your holiday, is one of the most important factors to a successful trip. It helps to ensure that you know all the costs of your holiday and therefore know how much you need to save. By doing research on your destination, you can create a travel budget that can act as a roadmap for how much you need to save each month in order to be able to afford every aspect of your trip.
This way you can identify the best prices and learn about the cost of your entire holiday. There is no point in saving if you don't know how much you need to save, therefore although saving is important you cannot save money without having a plan behind it first. Once the party holiday plan is in place, you can begin to save for everything from the flights to the clubbing tickets themselves.
I highly recommend that you do your research so that you know whether the party holiday destination you pick is within your budget and is something you can actually save up enough to afford.
4. Book cheap flights & accomodation
It goes without saying that sometimes the best way to be able to afford something is by downgrading slightly and not choosing the premium options. Furthermore, when it comes to travel you can look to save money by finding exclusive holiday deals from early bird tickets to student saver discounts on travel.
From discovering cheap flights to party holiday locations using Skyscanner to using platforms such as Trivago and Airbnb to find cheap accommodation, there are plenty of cheap party holidays all across the globe. All it takes is a bit of effort and research and you can find some great deals that can knock hundreds of pounds off your next partying adventure abroad!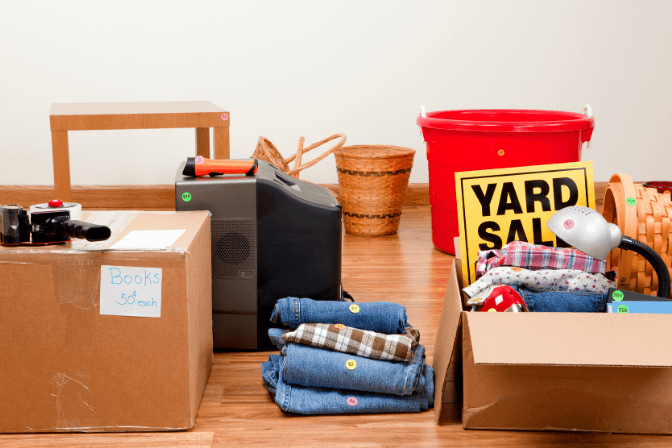 Selling unused items is a great way to earn an extra bit of cash and turn something that you didn't use into something that can be very beneficial and worthwhile for you in the future. If you have your sights set on a party holiday location and just don't have enough money saved to be able to go, selling unused items can be a lifesaver.
I recommend using platforms such as Facebook Market Place, eBay and Gumtree to look to sell your old items. These can be anything from old clothes to that rare Pokemon card you found lying in your attic. Using these platforms you can negotiate and set your price and the money is quick and instant once you make a sale. It is easy to use and the platform gives your products instant exposure, meaning if you need to make quick money to be able to afford your final part of the travel holiday, selling unused items is a great way to go.
By using careful planning, budgeting and making smart financial decisions you can look to be able to afford your next party holiday in the summer. Start by setting a realistic travel budget that includes all the expenses such as flights, accommodation, party activities and events. From here you will get a great idea of how much you will need to save in your normal life to be able to save for the holiday. Remember the more time you have to save, the more money you will have left over to spend on essentials such as your bills, mortgage and fuel.
Whilst you are saving money up for your party holiday, consider cutting unnecessary expenses and look for cheap party holiday deals and locations. By choosing a cheaper destination alongside cutting everyday costs you will be able to achieve your goals of attending that party holiday in the summer rather than struggling to not only pay the bills that matter but also failing to be able to pay for the party holiday. This is the worst scenario and something you will definitely want to avoid.
By planning, taking consideration of your financial situation and cutting costs in your everyday life, you will find it a lot easier to save and be able to afford that party holiday in the summer with your friends or family thus helping you to have the best summer ever visiting some of the biggest events and party activities on the planet without having to worry about the costs!
Read Travel Blogs and More
Disclosure: Some links in this article may be affiliate links, which can provide compensation to HandL Blogs at no cost to you if you decide to purchase through these links. These are products we have personally used and stand behind. This site is not intended to provide financial advice and is for entertainment only. You can read our affiliate disclosure in our privacy policy.
 Disclosure: Some links in this article may be affiliate links, which can provide compensation to HandL Blogs at no cost to you if you decide to purchase through these links. These are products we have personally used and stand behind. This site is not intended to provide financial advice and is for entertainment only. You can read our affiliate disclosure in our privacy policy.