How To Find Cheap Accommodation For Your Next Holiday
Luke Iles – Uploaded 15.06.2023
How to find cheap accommodation deals for your next trip abroad
It is fair to say that when it comes to booking your next holiday, accommodation can be the most expensive part of the entire trip, particularly if you are looking for accommodation in a particular area or with certain amenities.
However, as an experienced traveller who looks to get the most out of their money when travelling abroad and looking to save at every opportunity, there are some simple, yet effective travel tips that can help save you money on accommodation when travelling abroad.
I have used some of these tips countless times to find cheap accommodation deals that help me save money so I can spend more on the things I want to in a particular destination. These tips are great if you are a flexible and open-minded traveller who wants to save as much money on accommodation as possible.
Although it must be said that these backpacking tips aren't for everyone, I have saved hundreds of pounds on accommodation by using these simple yet effective travel hacks.
The best methods on how to find cheap accommodation and save money
As a regular traveller, there are certain tips and tricks you pick up to try and save money. One thing is for certain is that travel is nowhere near as cheap as it used to be however by using tips such as how to find cheap accommodation, you can find deals on high-quality hotels and villas that you would not be able to do without knowing these exclusive travel tips.
By following these four easy tips and by being flexible and open-minded about the holiday you are hoping to have, you can discover great deals and find cheap accommodation that can make your trip 100 times better whilst helping you to save money at the same time!
The best ways to find cheap accommodation include:
Research and compare prices
Be flexible with your travel dates
Consider different types of accommodation
Stay outside the city centre or main tourist area
1. Research and compare prices
One thing that is so vital to travel and discovering cheap accommodation is travel research. You can't find great deals on affordable accommodation without researching. Although it may seem like a tedious task, what if we told you that in the world of the internet, you can speed up this process and even enjoy it?
First and foremost you need to decide on the destination you are planning to visit and your travel budget. These steps can be some of the hardest however with simple research and following the tips we have provided in our travel blogs on these topics, you can identify the best place for you to visit for your holiday, as well as set a travel budget to ensure you save as much money as possible.
Once you have a valid holiday destination in mind as well as a rough idea of the travel budget, you can easily research accommodation and compare prices by following the steps below:
Start by using a reliable travel comparison website such as Booking.com, Expedia, AirBNB and TripAdvisor.

Next, enter the destination, travel dates and number of guests. You can also filter by specifics such as by travel budget and amenities to get more refined results to your preferences.




(Expert advice – If your travel dates are flexible, consider searching for accommodation off-peak or at shoulder season when prices may be lower, this will be mentioned in the second section).

Click on individual accommodation listings to understand more information. We recommend looking at the photos, description and reviews to get a full picture of the accommodation.

Compare prices for similar accommodation types and open multiple tabs on your browser to view side-by-side comparisons.




(Expert advice – Don't forget to check the official website of the accommodation provider because booking directly can often help you save money, get inclusive deals or lower prices).

Take note of any other additional fees such as taxes, cleaning fees, city taxes or additional extra hidden charges.

Review the cancellation policy in case you need to change your plans and compare it against the other results.
2. Be flexible with your travel dates
As mentioned in the first section, being flexible with your travel dates is one of the best ways to save money on your entire holiday whether that be cheap accommodation or flights.
Choosing to travel in the off-season or shoulder season when the destination isn't as busy with tourists can be one of the best times to go on holiday if you are hoping to save money. Everything is guaranteed to be cheaper and by travelling in shoulder season things will still be open and the weather will still be optimal.
If you do decide to go down this path to save money on accommodation, it is worth considering additional factors and doing your research on the destination because some places in the off-season and shoulder season completely close down and experience miserable weather that will affect your entire trip.
3. Consider other types of accommodation
You can easily find cheap hotels, private rooms, house-sitting opportunities, student travel accommodation, backpacking hostels and sometimes even free accommodation options if you stay open-minded and arent blind sighted by attempting to do luxury travel and stay in a singing and all dancing, 5-star hotel room.
Instead by being open-minded to staying in other types of accommodation, you can find incredibly cheap deals and sometimes even free accommodation opportunities if you are fortunate enough.
These other types of accommodations come with their downsides however if you have a dream to travel cheaply, these are some of the methods we would recommend.
I have saved hundreds of pounds when backpacking across Europe using some of these other types of accommodations and although there is nothing as nice as a lovely hotel room, these other types of accommodation are cheap and do the job if you are open to a different experience when travelling.
Consider some of the other types of accommodation in the list below and we guarantee you will save hundreds and may even get free accommodation in some fortunate cases!
Hostels

Guesthouses

Homestays and house-sitting opportunities

Couchsurfing

Campgrounds

Volunteer work for free accommodation

Budget hotels and guest houses

Private rooms
These other accommodation types are perfect for young travellers or those looking to save large sums of money when travelling abroad. We recommend doing research on Google, entering the type of accommodation you are looking for plus the destination and you will find some great options at affordable prices.
4. Stay outside the city centre or main tourist area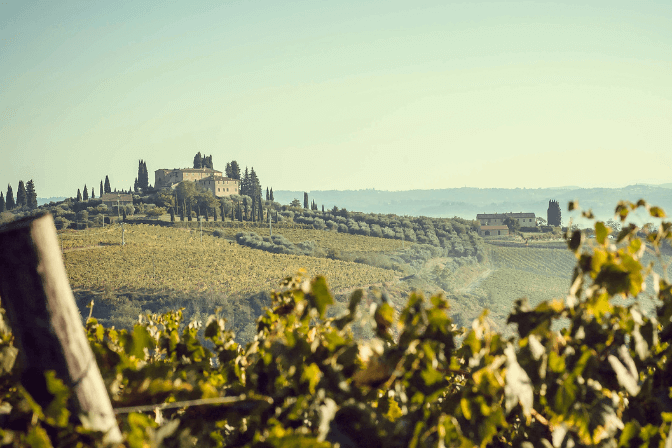 One of the best ways to easily save lots of money without having to downgrade on the luxury element of staying an accommodation is by choosing a resort that sits outside of the main tourist and city centre areas.
Although that will mean you will have to pay more in travel expenses it is one of the best ways to save money whilst getting a high-quality accommodation. The best way to solve this issue is by renting out a car or motorbike and travelling to the centre and areas you want to visit.
You can also pay for a taxi or use bus routes if they are available and if it works out that the accommodation and travel expenses are cheaper than purchasing an accommodation in the centre then go for it! It just means you will have to plan time for travel from your accommodation to the main areas that you want to visit on your holiday.
This option is a great choice for those who fancy a relaxing getaway where they stay in the resort itself. If you choose a cheap hotel outside the main tourist areas you can simply relax in the hotel resort itself. Especially if you choose one with many amenities such as a swimming pool, gym, spa, sauna, restaurants, bars, cinema, private hotel beach, nighttime entertainment and all-inclusive resort that provides you with regular food and drink. This way you can simply stay on the resort with no need to venture outside of it.
These exclusive travel tips should now have opened you up to a world of freedom where travel may be more accessible for your own travel budget and you can now afford to travel to the place you have dreamed of.
Just remember beggars cannot be choosers which means that you may have to be a bit more flexible and not as picky when it comes to selecting an accommodation. Just get out of the luxury travel and hotel room mindset and instead focus on cheap accommodation!
There are plenty of cheaper ways to find a place to stay for your holiday when travelling abroad and by following these tips you can free up expenses and have more travel money available so you can spend it on activities, food, drink and more when you are actually in your holiday location.
By simply following these easy steps and using the internet to your advantage you can easily find some absolute bargain deals on cheap accommodation for your next trip so whether you are a young traveller looking to get the best deal for your adventure or a family looking to book the holiday you will cherish forever, use these tips and we guarantee you will be jetting off to paradise in no time!
Read Travel Blogs and More
Disclosure: Some links in this article may be affiliate links, which can provide compensation to HandL Blogs at no cost to you if you decide to purchase through these links. These are products we have personally used and stand behind. This site is not intended to provide financial advice and is for entertainment only. You can read our affiliate disclosure in our privacy policy.
 Disclosure: Some links in this article may be affiliate links, which can provide compensation to HandL Blogs at no cost to you if you decide to purchase through these links. These are products we have personally used and stand behind. This site is not intended to provide financial advice and is for entertainment only. You can read our affiliate disclosure in our privacy policy.