Top 5 Cheap Ski Holidays To Travel To In 2023 [North America, Europe & Asia Included!]
Harry Jeffery – Uploaded 30.04.2023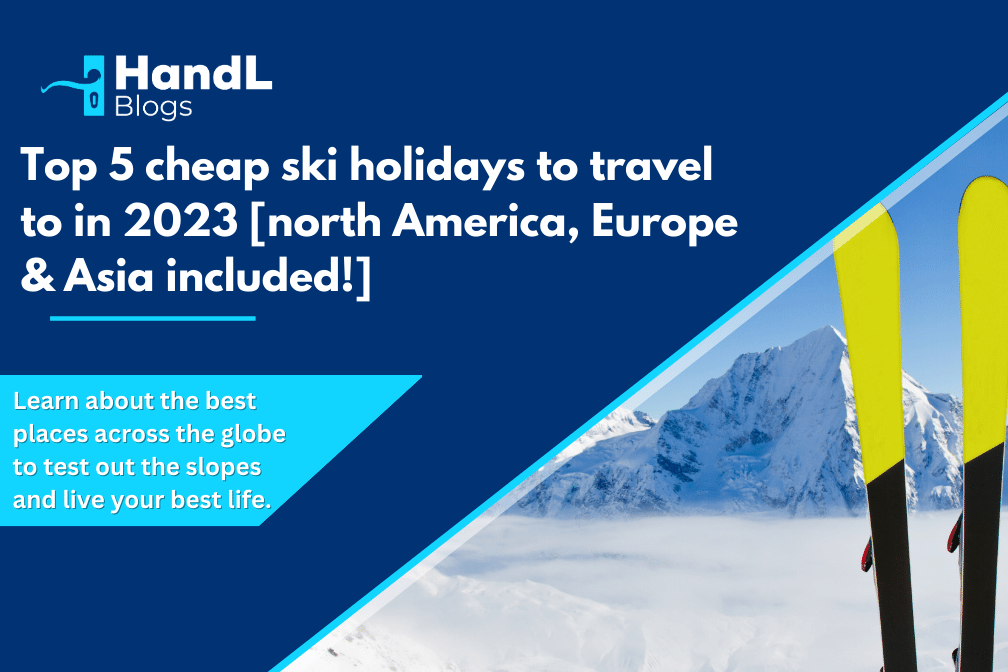 Make your next holiday a ski holiday...
There are many places to go skiing on this rotating rock we call home, each of them unique in its own different ways whether it's the dominant nightlife, stunning routes or natural beauty seen nowhere else on earth.
However, one thing we all face when it comes to skiing is the hefty costs that seem unavoidable, the flights, equipment hire and hotels, it all isn't cheap.
So, why not let us bless you with knowledge on the world's finest skiing slopes and general locations based on many aspects such as food, accessibility, enjoyability and mainly, the price!
After all, the whole point of this blog is to help you guys save money and find the best deals to enable you to do the things you love, which in this case we hope is traveling and skiing…
Something to bare in mind during this blog is, yes, we will be covering the party status of each of our locations, however, most locations will be picked due to other redeeming factors! However, if you are looking for the ideal party location to visit this year, why not visit some of the best locations around the globe for just that?
Our top 5 best cheap ski locations to visit across the globe
Bansko, Bulgaria

Jasna, Slovakia

The Alps

Loveland Ski Area, Colorado

Shiga Kogen, Japan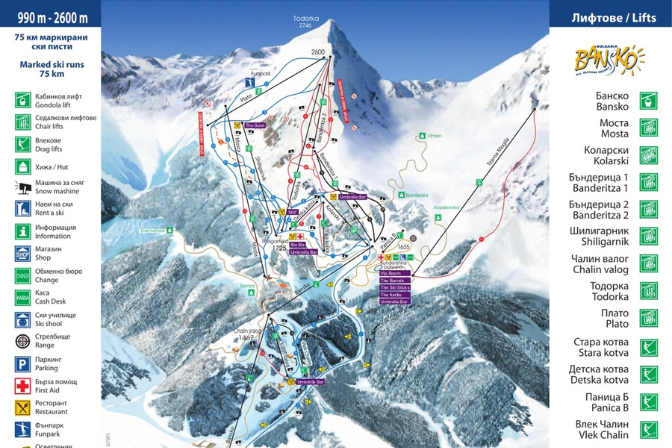 Bulgaria's gem, Bansko, is up there as one of the best ski holiday resorts in the world. With a ski school, multiple top-quality ski paths, delicious restaurants and amazing entertainment.
The best time of the year to visit this place is mid to late March, cheaper hotels, untouched snow all to yourself in pristine condition. With routes in the beginner, intermediate and expert ranges, what's not to love?
Its main attraction, Mt Todorka, which has consistently snowy peaks, piercing sun and thick snowfall is something your inner child would dream of.
Local cuisine and entertainment
One of the most expensive aspects of ski holidays is most definitely the food and entertainment due to the fact that ski resorts are high up, and transportation for the food is hard.
To start off, you'll be happy to find out that pints are only roughly £2! Apres here are no joke with bustling nightlife and great music.
Bansko simply wouldn't be on this list if its prices and slope weren't amazing. Firstly, if you decide to off-piste, you won't have to pay for the slopes or the ski lift! However, if you do decide to, you will have to pay.
Fear not, the prices are nowhere near the likes of more established ski areas such as The Alps…
Now we take a short trip across Europe to Slovakia, to an equally appealing cheap ski holiday.
From relaxing spas to a wide range of amazing hotels, Jasna has all your ski holiday needs to help you relax after a long day on the routes.
Ranging over two thousand meters high, Jasna is truly quite the spectacle and is up there as one of the top ski holidays in Europe.
Located in the Low Tatras mountain range, this resort is one of the more accessible ski deals you can buy, in comparison to the likes of the North American mountain ranges and even The Alps. Jasna is known for its breathtaking nature and is even great for trips in the summer if you enjoy hiking!
With over 50km of ski routes and a whopping 30 ski lifts, you are bound to have a great time exploring this amazing location.
With the reputation as the next big thing in skiing in Europe, Jasna surely has a good apres ski and group of restaurants right?
With over 15 restaurants, where you can feast on the local Slovakian cuisine, as well as your standard burgers and pizzas you'll feel more than satisfied whilst on the mountain range.
Of course, we can't forget the prices, which you will be happy to know is incredibly cheap with meals costing around £10 and pints costing around £1!
You can purchase a day pass in Jasna for around 60 euros if in the resort, which is more than reasonable for a whole day of skiing which would cost a lot more elsewhere.
However, if you want to cut costs even further, you will only need to pay, hit the slopes after 1 pm and you will only need to pay 45 euros.
By far the most well-renowned and known option on this list (and for good reason) may not be expensive as you may think…
Some of the most popular within The Alps include Chamonix, Val d'lsere and Andorra La Vella as well as many more great locations.
The Alps also has a great diverse array of activities to do after you get back from skiing such as ice skating, snowshoeing, sledding along with many more winter sports…
As The Alps are divided into a division of countries including mainly: France, Switzerland, Italy Germany and Austria, it's clear to say that there isn't any lack of mouth-watering cuisine on show!
All the great dishes such as schnitzel, strudel, pizza and pasta are at your fingertips here within the mountain range, depending on the country you are in…
Generally, a one-day pass for skiing in The Alps can set you back anywhere from €30 – €70 depending on the ski resorts you decide to stay at.
Ski experts who offer their instruction/training can cost you around €50 a day, and depending on how luxurious your accommodation is, it may cost you anywhere between €50 – €500 a night!
Ways you can enjoy your holiday in les deux alpes for cheaper than the standard include the following:
Pick cheaper accommodation instead of something luxurious.

Bring food with you before traveling into the mountain range.

Purchase your own ski equipment, as then you won't have to hire again.

Visiting during heavier snow conditions, as fewer people will be there.
The Alps is by far the most expensive place on this list to go, however, will provide you with the perfect ski holiday in the aspects of skiing experience, food, accommodation and more.
We rate The Alps an 9/10.
4. Loveland Ski Area, Colarado
Around 50 miles west of Denver, you can find the Loveland ski area, which is super popular for both skiing and snowboarding!
Notorious for the resort's amazing customer service and friendly staff, Loveland has a great reputation for being more than affordable on standard packages. It also has the facilities to back up prices, with over 400 inches of snowfall per year and lots of routes for beginner, intermediate and pro it facilitates skiers of all capabilities.
Local Cuisine and apres ski:
Unfortunately, this option on the list isn't necessarily known for its insane apres ski but instead for its amount of consistent snowfall, accessibility to Denver and great customer service.
I wouldn't recommend coming here on a group holiday because of this but instead would be ideal for a family holiday instead!
However, that isn't to say there aren't some great bars and restaurants at the base of the mountain.
The beauty of this place is that you can secure a daily lift pass for around $25. Instructor rates come in at around $100 per hour for private sessions, which is slightly on the expensive side but isn't exactly required to have a good time.
If you go during peak dates, prices may vary and become more expensive, but even then Loveland won't be more expensive than the likes of other resorts in North America….
We rate Loveland an 6/10.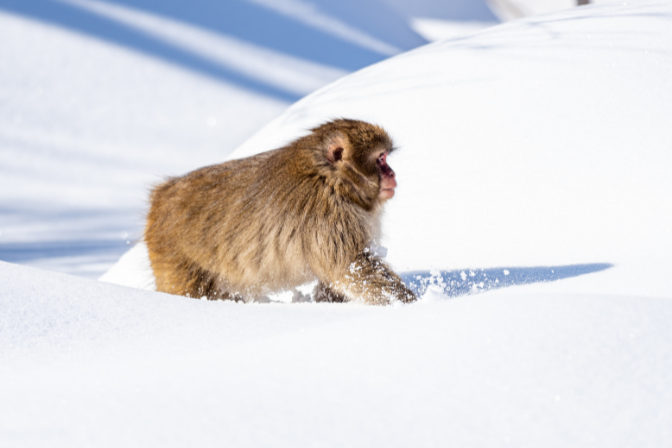 Yes, I know what you are thinking…
Why the picture of the monkey?
Well other than Ski holidays, Shiga Kogen is also famous for its monkey population living on its snowy peaks!
Located in the Nagano prefecture of Japan, the area is full of a variety of ski routes for both beginners and experienced skiers with a total of 19 interconnected ski areas!
If you plan on visiting this region to ski, we recommend that you visit between November and May, the time of year that the season runs through.
Other than skiing, you can take part in lots of other activities here, with some of the most unique being ice fishing and bathing in the hot springs…
Japan is well known for its unique and delicious foods which are served in every restaurant and bar within the Shiga Kogen area.
Just to list a few traditional dishes you will be able to find there include: Sushi, sashimi, tempura, udon noodles and even hot pot dishes such as shabu-shabu.
For a daily ski lift pass, it will cost you roughly 4,500 yen ($41), however depending on the exact location in the range and the time of day…
You can expect to pay around 750 yen for a beer here and between 1000 to 2500 yen for a standard noodle-based meal! This is more than reasonable considering how far north the location is.
We rate Shiga Kogen a 9/10.
Major parts to play in finding the best ski holidays for you, your family and your friends include the prices, food, slopes and of course, the other winter sports and activities you can partake in whilst there.
All of the picks on the list include these and in my opinion, are some of the best places in the world for a cheap ski holiday, with options in 3 different continents!
Disclosure: Some links in this article may be affiliate links, which can provide compensation to HandL Blogs at no cost to you if you decide to purchase through these links. These are products we have personally used and stand behind. This site is not intended to provide financial advice and is for entertainment only. You can read our affiliate disclosure in our privacy policy.
 Disclosure: Some links in this article may be affiliate links, which can provide compensation to HandL Blogs at no cost to you if you decide to purchase through these links. These are products we have personally used and stand behind. This site is not intended to provide financial advice and is for entertainment only. You can read our affiliate disclosure in our privacy policy.