How To Go Skiing in The Alps On A Budget! [Top Tips and Advice Included]
Harry Jeffery – Uploaded 12.05.2023
You thinking of picking the Alps as your ski holiday?
When you think of a well-renowned, group of ski resorts, in some of the best mountains in Europe, you think of The Alps.
Unfortunately, due to its popularity, skiing in The Alps can be incredibly expensive!
So, how exactly can you travel to The Alps for cheap?
It's down to a lot of main factors and small sacrifices that would make your trip more comfortable but increase the price drastically.
Our top tips to travel cheaply in The Alps ski resorts:
Buying second-hand ski equipment

Choose a budget-friendly ski area to visit

Bring your own food and drinks

Consider skiing in The Alps out of season

Plan your transport before going on your ski trip
1. Buying second-hand ski equipment
Buying second-hand ski equipment is by far one of the easiest ways to drastically reduce the amount of money spent on your trip to the snowy Alps.
You can find lots of gear either on online reseller websites such as Depop or eBay or at local hiking/ski equipment shops that often have a second-hand use section. You can also source pieces from charity shops, however, it is a lot rarer to find there.
Depending on your age, or status as a skier, you may be entitled to further reductions/savings when purchasing your equipment as many shops will offer reduced pricing to first-time skiers, or those under the age 0f 16, for example.
2. Choose a budget-friendly ski area to visit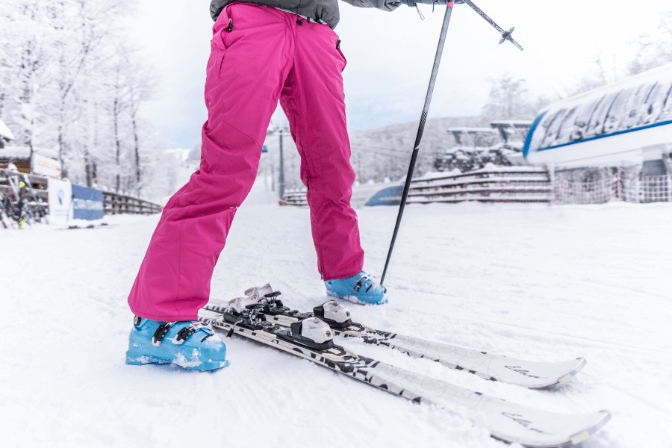 When visiting the Alps, there are very few ski resorts that offer cheap prices, but they do exist!
This may mean staying at a much lesser-known location, but hey, it's still the Alps with the same beautiful snow conditions.
3. Bring your own food and drinks
As much as it may be a pain to bring your own food, which may not be as delicious and fresh as meals from restaurants in the Alps ski resorts, it will save you a lot of money…
Why not make a quick trip to a supermarket before ascending up toward the small skiing towns where prices for food will be double if not triple?
If it's the quality of food you are worried about, fear not! The surrounding countries that make up the Alps include France, Italy, Austria, Switzerland and Germany. All of which have truly delicious food and some of the most hygienic, fresh bakery and vegetable/produce.
Some delicious dishes you can bring along with you on your travels that originate from this area include:
Fondue (cheese)

Raclette

Tartiflette

Reblochonade

Boite Chaude
4. Consider skiing in the Alps out of season
Why not consider your ski trip outside of the busy season traditionally for skiing in the Alps?
Think about it, sure the weather may not be as ideal for skiing, but you are sure to save hundreds on ski lift tickets, food and equipment hire.
It will be a bit warmer than the usual low temperature the Alps is known for, but still good enough for full slopes.
You'll be happy to know, ski schools, local restaurants and a local history museum will remain open despite being out of season, so you won't be missing out on much at all!
5. Plan your transport before going on your ski trip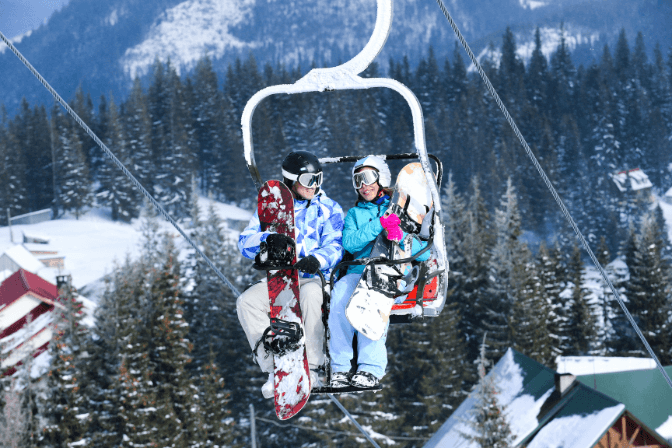 Similar to booking a holiday abroad, the earlier you book, the cheaper it becomes!
So why not do the same in the instance as well? Booking your ski lift passes, flight tickets and equipment hire months before the actual ski trip and you can potentially save yourself lots of money…
So there you have it, the best tips to travel the Alps if on a budget!
Disclosure: Some links in this article may be affiliate links, which can provide compensation to HandL Blogs at no cost to you if you decide to purchase through these links. These are products we have personally used and stand behind. This site is not intended to provide financial advice and is for entertainment only. You can read our affiliate disclosure in our privacy policy.
 Disclosure: Some links in this article may be affiliate links, which can provide compensation to HandL Blogs at no cost to you if you decide to purchase through these links. These are products we have personally used and stand behind. This site is not intended to provide financial advice and is for entertainment only. You can read our affiliate disclosure in our privacy policy.