What Are The Best UK Airlines for Budget Travel? [Expert Travel Advice Included]
Harry Jeffery – Uploaded 13.06.2023
If you live in the United Kingdom, like me, you are always itching to travel the world because 80% of the year, our little island nation is incredibly gloomy & depressing!
However, if you are a part of the younger generation like me, you don't happen to be blessed with money. So, in this instance, budget airlines are going to be your best friend.
Exploring your options with Britain's most popular airlines!
You may already have your go-to airline for budget travel, which you have grown to adore, however, the competitiveness of the airline industry is super high.
This means new airlines are coming into the market often, which also results in existing airlines boosting their service & deals to retain customers! Larger free luggage allowance, reduced price holiday bundles, you name it, these companies can implement it in order to take customers off one another.
Our top UK airlines based on experience and features provided...
Jet2

Virgin Atlantic

Ryanair

Wizz Air
We should note that we try to keep this article updated as often as possible due to the airline industry being super dynamic and constantly changing!
Founded in Leeds back in 2002, Jet2 has been a big name within the flight industry for some time now. With a head office still located near Leeds, it's safe to say this northern airline truly remains proud of its roots.
What does Jet2 have to offer?
Apart from hosting regular social media competitions offering over 20,000 flights away for free, Jet2 is accessible across the entire country even in the smaller city airports (over 50 locations throughout Europe).
Another major point to mention is that they better rivals at is the number of ski destinations throughout Europe that they fly to! For inspiration, take a look at our list of the best cheap ski holidays…
Enough about the company itself, let's dissect and review the different sectors of the flight based on personal experience and verified reviews online.
With flights as cheap as £28, it's safe to say that Jet2 is definitely inclusive to those on a budget!
Checking in is also no issue, depending on the time of day of course as no airline company can avoid the holiday rush. Jet2 uses mostly modern self-service check-in machines, which for most travelers is so much more stress-free & more efficient. Unless you are traveling with family (young children) who may struggle to use these machines…
As expected with most airlines that provide economy seating, the legroom can be an issue, especially for the taller travelers out there.
Jet2 provides a decent amount of legroom for standard economy seats and of course more legroom for those with upgraded tickets.
Also unlike most companies within the airline industry, Jet2 provides proper water bottle holders, not the dislikeable indents on the drop-down table many other airlines provide.
Staff and on-flight food & drinks
Based on all the flights I have personally taken with them, the staff was lovely, attentive and extremely polite toward all the passengers.
The food was a major drawback to the experience as a whole but that's kind of to be expected when purchasing food or drinks on an airplane!
Consistency truly is key with Jet2, as none of the key aspects of flying with them is anything special, which luckily for us budget travelers isn't exactly a main selling point. However, they aren't disappointing either, which is a great feat considering the cheap prices.
Based on my overall experiences using Jet2 & the top verified reviews on the internet, I'm giving Jet2 a solid 7/10, or a 3.5/5 star rating!
To help out readers who are looking to travel to the U.S. or beyond instead of just Europe, we thought it would be necessary to include Virgin Atlantic.
Founded by Richard Branson back in 1984, Virgin Atlantic launched with a key mission in mind, to become a high-quality, value-for-money airline.
What does VA have to offer?
VA, is known for its outstanding hospitality and lovely staff. A key selling point, in order to better competitors who also specialise in over-ocean travel!
In fact, their entire experience for customers is entirely based on comfortability & customer service.
For families, there is a wide range of kid-friendly activities onboard, as well as a variety of games, tv-series and movies…
With VA, you can of course check in online for flights with perhaps the odd exception, even then, checking in is a breeze with this flight provider.
Booking the flight originally is super easy through either thier website or through holiday providers with easily navigateable designs!
From personal experience, my flight to New York with VA, was the most comfortable flight I have ever had.
With respectable legroom, the latest films and TV series and provided meals/sleeping gear, the trip truly flies by…
Staff and on-flight food & drinks
All staff on board the flight were a joy to be around, constantly checking around for those who required attention, drinks or food.
It's truly the little touches that make the airline truly one of the best when it comes to intercontinental travel.
To put it plainly and clearly, we wouldn't recommend VA, unless it is for 'across Atlantic' travel. Which is what they are best known for and thrive in.
I'm giving Virgin Atlantic a 6/10 or 3/5 star rating based on my experience of budget travel with them.
To many, Ryanair is a known staple for last-minute late deals, standard boarding experience and fantastic cheap prices, even if at the cost of seat comfort & cabin cleanliness…
The travel experts at HandL Blogs, agree! Founded in 1984, Ryanair quickly rose to the top of the market with its high overall customer score because of cheap prices, regular short-haul flights across the British Isles & more!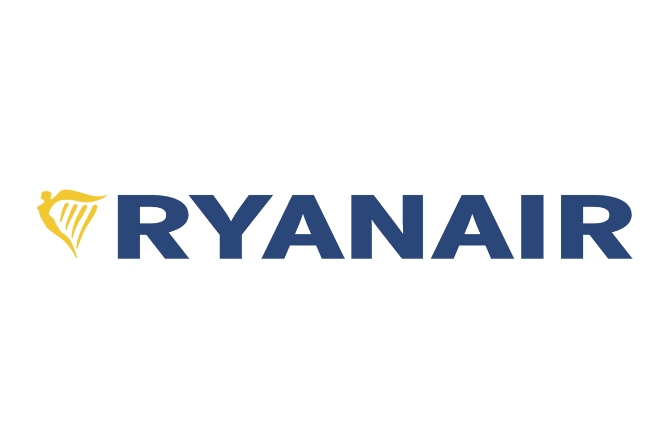 What does Ryanair have to offer?
Its main selling point is clear and simple, its cheap prices that are affordable to all. With a range of tickets costing even under £10, very few other airlines can compete on pricing, so decide to pick another aspect of the experience to perfect such as the boarding experience or providing a full five stars service!
Ryanair offers both in-person check-ins as well as online check-in, whichever you prefer.
Why not enjoy a cold pint after your speedy check-in service with them or even a burger king…
Ryanair is a pay-for-what-you-want airline. You aren't going to have luxury seats with a tv full of your favorite films and snacks awaiting your arrival. Or even extra legroom unless you pay extra for it. Which is why it's so cheap. And why we love it!
Standard seats for the average traveler are more than enough, unless you are incredibly tall, then you might want to consider a cheap upgrade for extra legroom…
Staff and On-Flight Food & Drinks
As previously mentioned, this airline is known for being standard, which isn't exactly a bad thing.
The staff are still lovely to be around and provide quality customer service when handing out beverages & snacks.
Ryanair truly is one of the best when it comes to pricing and availability of flights and although as of recently prices have risen, it is still leaps and bounds ahead of other airlines…
For that reason, from my personal experiences with the airline, I'm giving them a 9/10 rating or a 4/5 star, budget travel wouldn't exist without them!
As one of the younger airlines on this list, Wizz Air is known for its budget flight prices!
Founded back in 2003, in Budapest, Wizz Air has slowly grown to become a well-known brand for both good & bad reasons…
What does Wizz Air have to offer?
It's no question that Wizz Air offers great prices for their flights, however, in exchange for this, don't expect an enjoyable journey.
From personal experience, flying with WA means constant delays. With this airline, you are pretty much paying for the flight and nothing else in the flying experience!
Booking may seem, straight forwards, as does checking in but please be aware of hidden fees & costs.
Also, please ensure that with your luggage you remain under the allocated weight class as surprise fees for overweight luggage with Wizzair are no joke!
When booking your seats, WA often tries and purposely sits away from whoever you are traveling with, which makes both the crew & the customers lives a misery throughout the flight sitting next to random people.
Apart from that, the seating is very average at best, with limited legroom & cramped armrests.
Staff and On-Flight Food & Drinks
I certainly would not recommend purchasing any snacks or hot drinks without being wary based on the rest of the flight experience.
Wizz Air is the lowest ranking on this list, due to its many low ratings across the internet from fellow travel experts, as well as our own. Their constant delays & cheeky overweight luggage fees are just easy one-star rating aspects but due to their low prices for budget travel, we won't be so harsh…
Therefore I am going to rate WA with a 3/10 or a 1.5/5 star rating…
Concluding Points about Airline Providers
Some honorable mentions definitely to include are EasyJet & British Airways, who are honorable airlines but aren't exactly considered as budget travel…
We aim to provide you with the most accurate opinions & facts within our blogs, so you can avoid the usual fees, and even save money whilst on a budget, the dream!
So, which airline will you be traveling with next?
Read Travel Blogs and More
Disclosure: Some links in this article may be affiliate links, which can provide compensation to HandL Blogs at no cost to you if you decide to purchase through these links. These are products we have personally used and stand behind. This site is not intended to provide financial advice and is for entertainment only. You can read our affiliate disclosure in our privacy policy.
 Disclosure: Some links in this article may be affiliate links, which can provide compensation to HandL Blogs at no cost to you if you decide to purchase through these links. These are products we have personally used and stand behind. This site is not intended to provide financial advice and is for entertainment only. You can read our affiliate disclosure in our privacy policy.